RepuGen's review generation process is in full compliance with the updated Google review policy. that clearly states their stance against review-gating.
Now, on the Thank You page for positive, neutral and negative feedback, we will always show the review sites where the patients can click to post their review. With that, unhappy patients now also get an option to submit their review directly on Google (and other review websites) right off the bat. You will still be notified when negative ratings are made, but due to Google's policy we can't avoid asking unhappy patients for reviews.
We'll explain the new RepuGen review process later in this blog. First, let us re-acquaint you with the respective Google review policy update.
Google's Update to their Review Guidelines
On April 12, 2018, Google updated its online review policy, according to which, businesses are no longer able to "discourage or prohibit negative reviews or selectively solicit positive reviews from their customers." The move was to ensure that businesses gather reviews from all its customers, irrespective of whether they were happy or unhappy with the service, and that online reviews of a business on Google are an accurate reflection of the kind of service they can provide.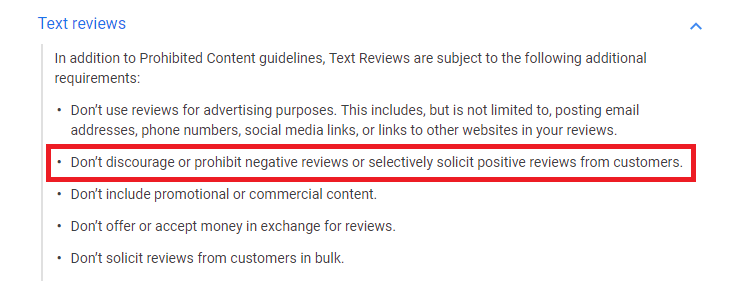 (A screenshot from Google's Terms and Conditions page)
RepuGen's Review Requesting Process [Updated]
All user accounts with RepuGen have been updated to be in full compliance with Google's review policy, providing the patient the option to directly leave a review on Google regardless of their sentiment, positive or negative.
Here's how the review requesting process flows now, in case of an unhappy patient submitting a negative rating and review: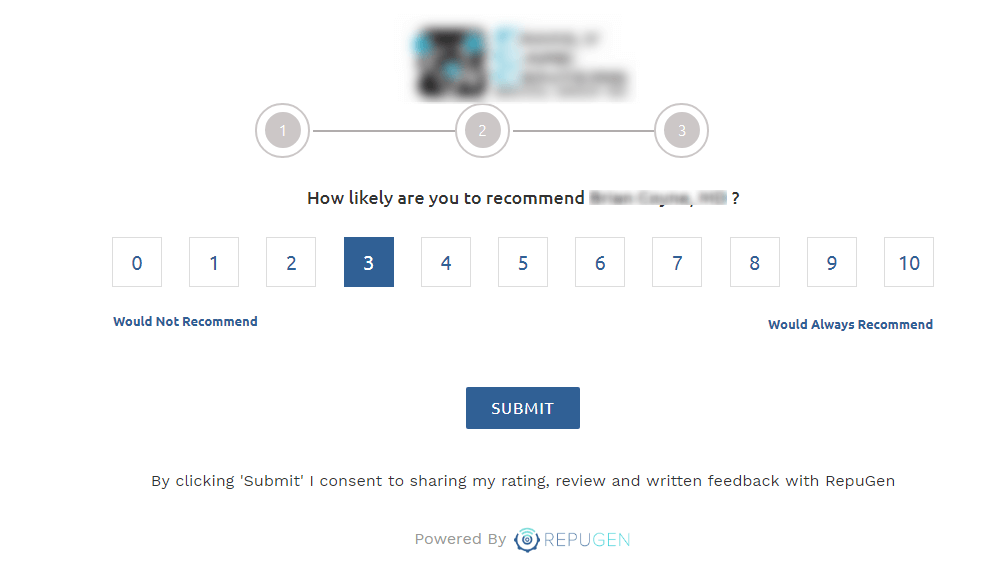 In the first step, an unhappy patient rates his/her experience as negative, i.e., 0-5 on a scale of 10.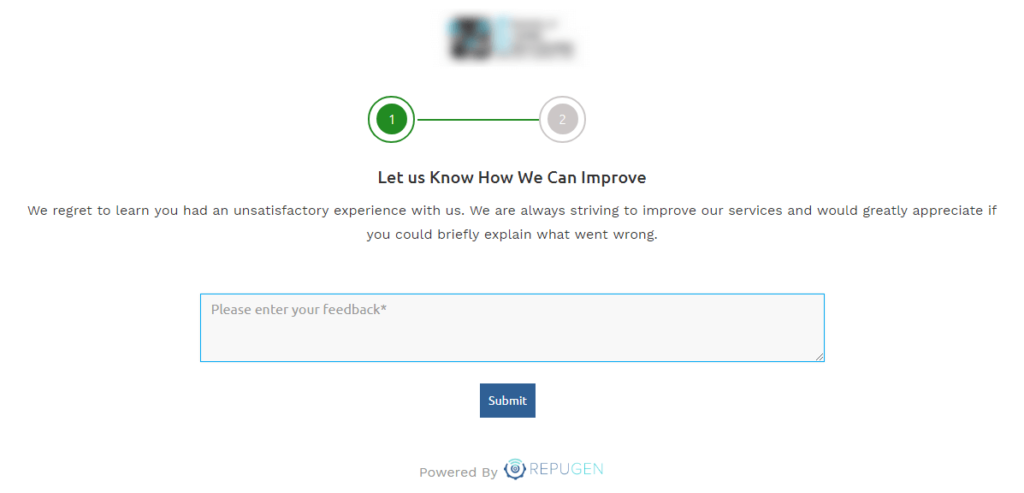 In the second step, RepuGen asks the patient to submit a comment or feedback. This is no different than if a patient leaves a positive response, as we still ask patients to leave a comment before asking them for reviews.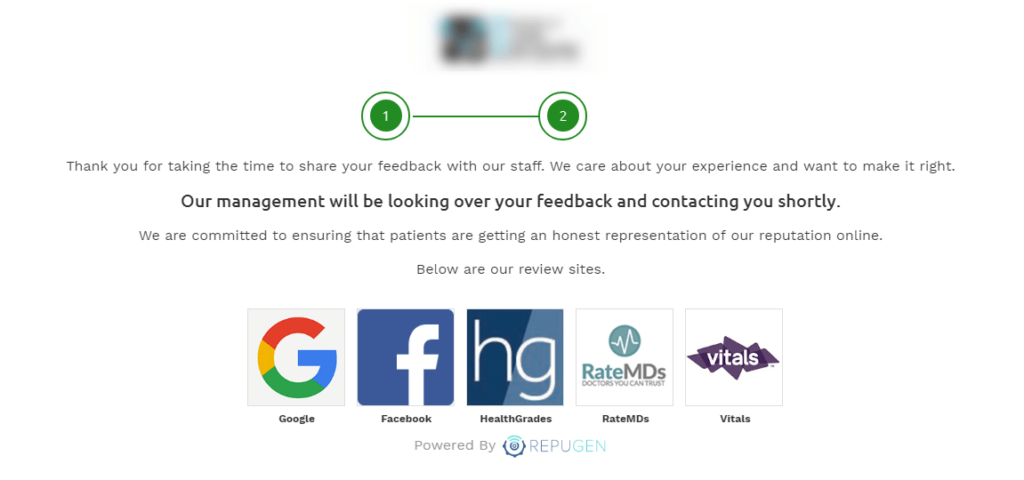 Moving further, in the third step (after submitting the comment), RepuGen gives an option for patients to submit their comment directly on their favorite review website.
The process is the same for happy patients who rate their experience positively. That way, patients will see hardly any difference between a negative rating and a positive rating, but at the same time we're not limiting the benefit of some of RepuGen's best reporting features – specifically sentiment analysis and word clouds from the comments that patients write.
At RepuGen, we are committed to protecting our clients' businesses by keeping them always up-to-date with the latest industry guidelines and standards. The online reputation industry is constantly evolving, and with that these changes are often necessary to make.
Have questions on our new review generating process or Google's new policy? Let us know!