The Impact of COVID-19 on the Healthcare Industry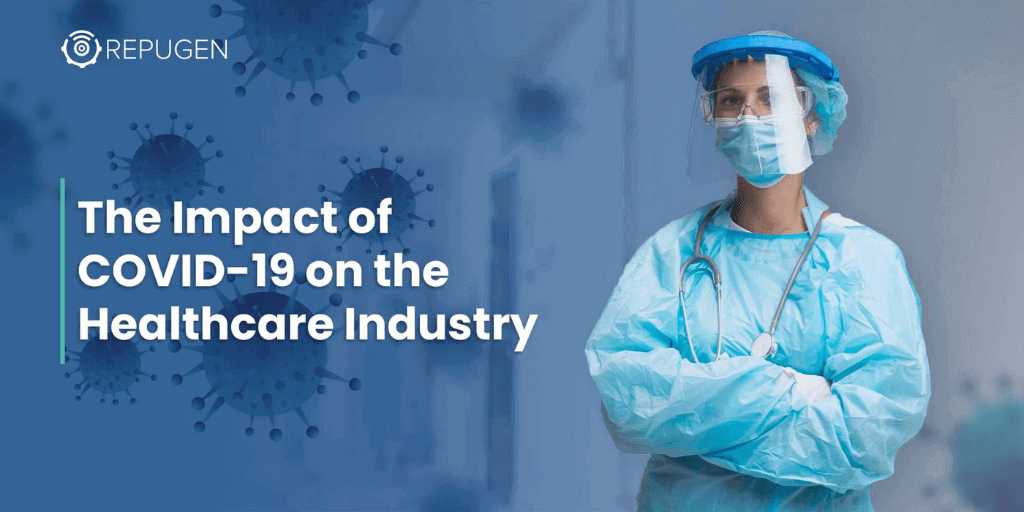 With COVID-19's substantial impact on the healthcare industry, patients have consequently changed their expectations and habits surrounding their care visits. Surges of positive cases across the United States since early 2020 have put a strain on the entire healthcare system
As a healthcare provider, it is imperative to acknowledge the effects that COVID-19 has had on patients as well as the healthcare industry as a whole. Patients are now significantly less likely to visit a healthcare provider without COVID-19 protective measures in place, resulting in a decline in overall visits since the beginning of 2020.
Let's discuss how to handle COVID-19, the impact it has brought to the healthcare industry, and what you can do as a healthcare practice to ensure your patients feel safe.
What Consumers Think About Healthcare Amid COVID-19
Patient behavior has greatly changed since the very beginning of COVID-19 in the United States, leading to…
55% of patients not even considering a visit to a healthcare provider without proper COVID-19 health and safety protocols in place
56% of patients decreasing their visits to their healthcare providers
24% of patients being even more inclined to read online reviews before a healthcare visit
With comfortability and frequency of visits impacted by COVID-19, healthcare providers need to prioritize patient safety and protection at any physical location offering services. Marketing and emphasizing that your healthcare practice is "COVID-Safe" can also go a long way in combating the decline in visits and overall patient comfortability.
Safety and Precautionary Measures for Healthcare Practices
Implementation of the following measures can show patients that you care about their wellbeing and are doing everything you can to keep them safe and protected from COVID-19.
Personal Protective Equipment (PPE) for staff: Require all staff to wear at least a mask, and consider gloves, face shields, etc.
Sanitization stations: Provide patients and staff with hand sanitizer around high-touch areas in your practice.
Temperature checks: Perform staff and patient temperature checks upon arrival.
Disposable PPE for patients: Provide patients with disposable masks and gloves for use during their visit.
Regular disinfection of high touch areas: Consistently wipe down and disinfect areas that are highly touched by patients and staff.
Separating patients with COVID-19 symptoms: Check patient symptoms and separate any patients whose symptoms coincide with COVID-19 symptoms.
Social distancing: Make sure patients have enough room to spread out from others in the waiting room.
Adapting Methods to Improve Patient Experience During COVID-19
In addition to implementing the above measures to keep patients safer during their visit to your healthcare practice, there are several new and practical methods that can improve patient experience.
Care coordination
Care coordination is the synchronization of the delivery of a patient's health care from multiple providers and specialists. With emphasis on giving and receiving communication around a patient's health journey, patients are more likely to be cared for properly, increasing their satisfaction.
At the center of the patient journey are care coordination and engagement. Since the start of the pandemic, care coordination saw a 55% rise within organizations looking to improve patient experience. Conversely, a 55% decline in care coordination has been observed in organizations suffering with patient experience.
Treating patients as a whole and consistently communicating with them can greatly increase patient satisfaction, help meet the needs of each patient, and improve overall patient outcomes.
Telehealth Appointments
Video meetings have undoubtedly helped us all through the pandemic, especially when it comes to healthcare visits. With patients potentially feeling wary about visiting your physical location for their care, telehealth appointments allow them to skip the trip and remain at home.
Preliminary numbers even show that patients are just as satisfied at the end of their telehealth visits as they are with in-person care. Offering a virtual appointment option can help patients receive the care they need without compromising their health.
Where to Start
The COVID-19 pandemic has drastically changed consumer habits, especially in the healthcare industry. Healthcare practices must acknowledge and adapt in order to continue the acquisition and retention of patients. By implementing COVID-19 safety protocols and improving patient engagement through consistent communication, patients will feel more engaged and confident in choosing you as their healthcare provider during the COVID-19 era and beyond.