Recently, a BrightLocal team surveyed 22 of the most prominent local search experts to learn how citations and mentions affect a local business in 2018. Based on the answers of those experts, the team compiled a report that provides a deep insight into the matter. Every expert who was consulted said that local business citations** are important in the local search rankings, while many argued that they are not as much important as they were in the past.
Here are the key findings of the report:
90% of the experts believe that accurate citations help in local search ranking
59% believe that citations are less important than they were a year ago
95% believe that the quality of citations are more important than their quantity
The top five factors in citation sites are - 1) industry relevance, 2) local relevance, 3) domain authority, 4) user-generated reviews, and 5) audience size
68% of the experts believe that cleaning up inaccurate citations and simultaneously building the new ones should be a priority in citation building
(**) - Local business citations refer to the mentions (with or without a link) of important business information such as its name, address, phone number, website URL, etc., on different online platforms, such as local business directories, social media platforms, and other locally-focused websites or blogs. Accurate and quality citations of your business on different relevant platforms help increase the foot traffic on your website, thus increasing its local search rankings.
Here's what the report has to say on different factors of local business citations:
Local Search Ranking
Google and other search engines trust important local citation sites and online directories for showing up answers for local searches. This makes it necessary to build accurate citations on these sites, especially on those that are considered high-quality. All the experts who were consulted on this matter believe the same.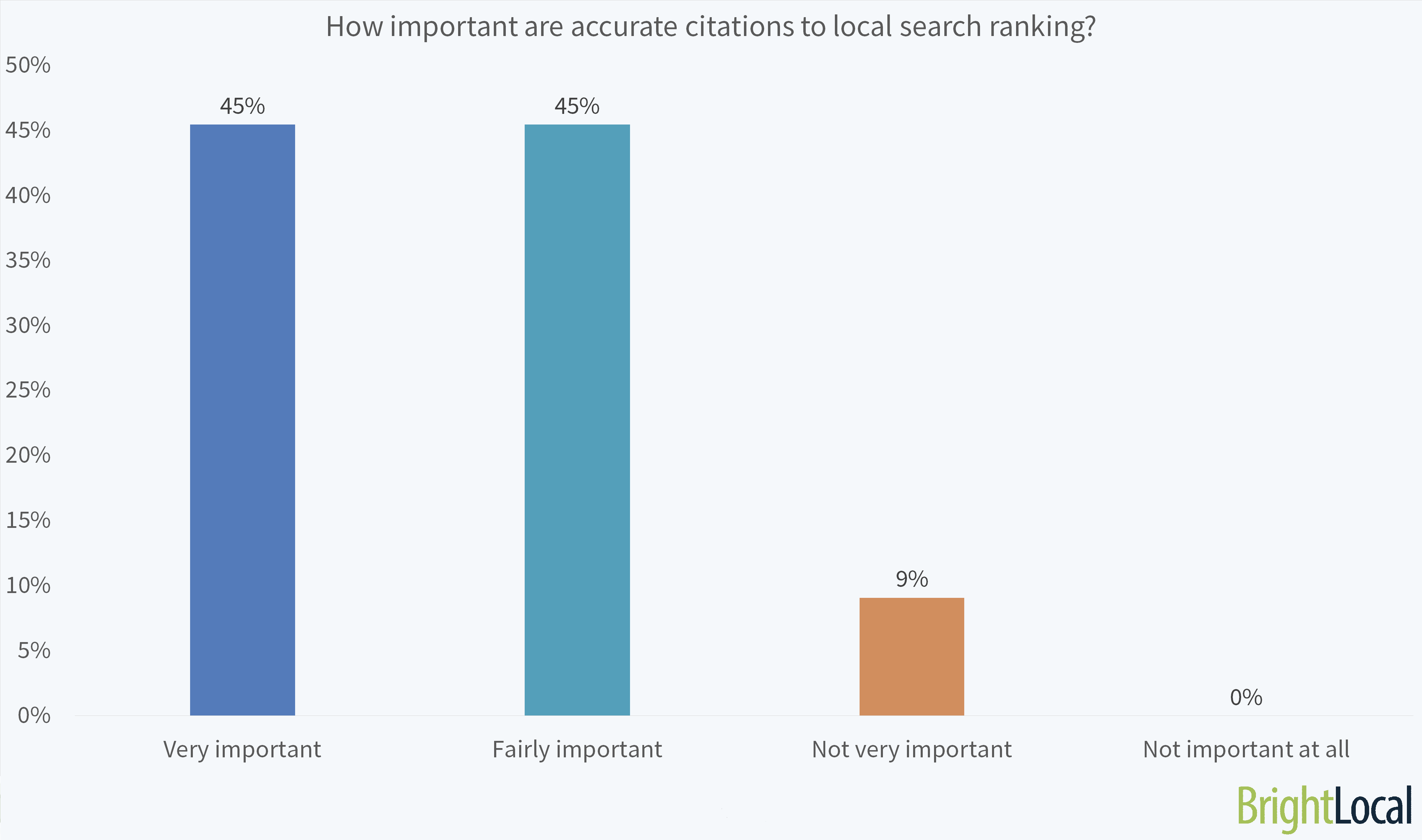 Accurate citation means keeping the consistency of information such as name, address, phone number, and website URL (NAP+W) on the different local business listing or citation sites. Search engines keep crawling different listing and citation sites to cross-verify a business and rank them in search results. If any inconsistency is found, search engines may get discouraged from fetching results from the website for local searches.
Below is what experts have to say about the importance of NAP+W accuracy: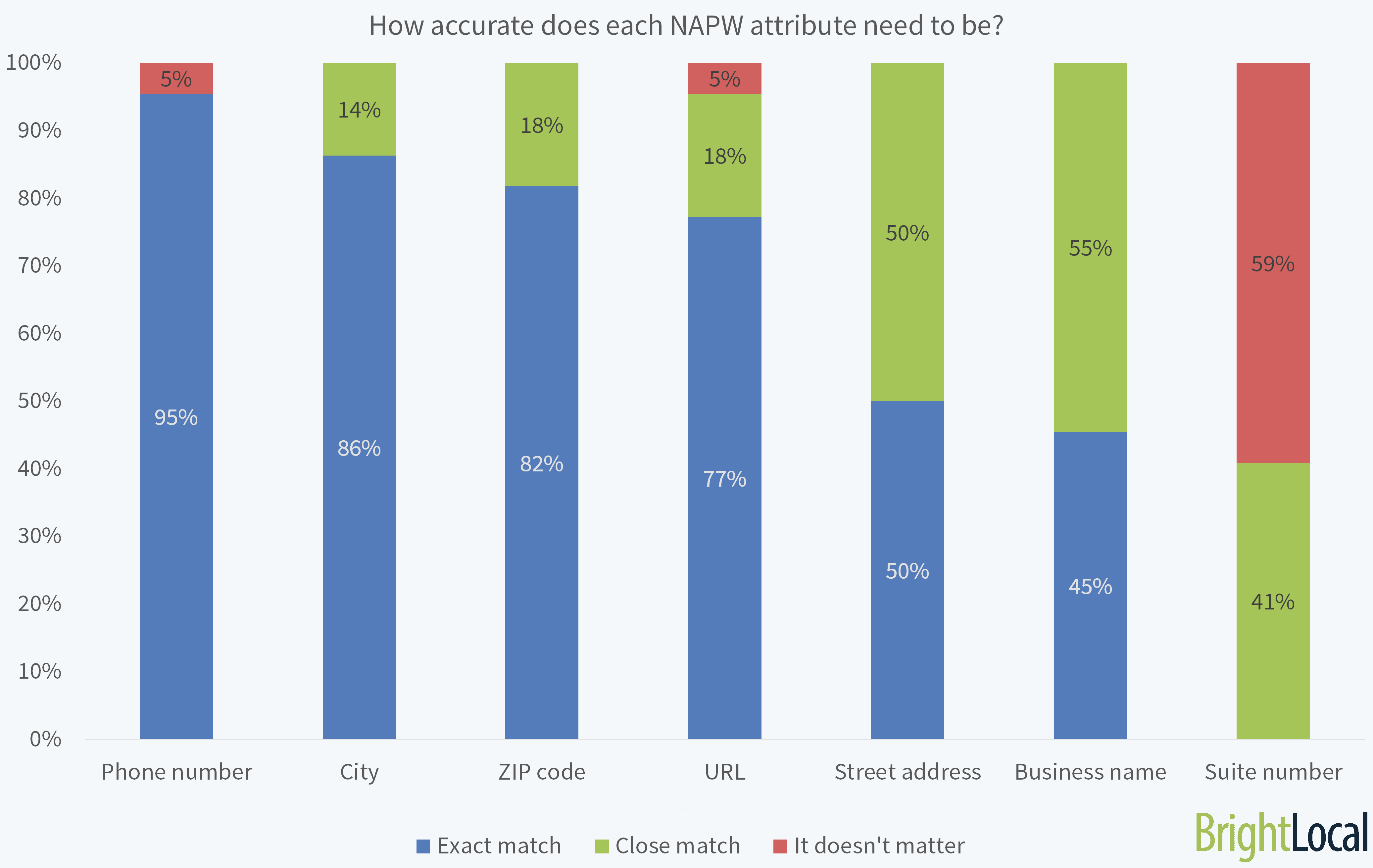 Related Read: Doctors: Inconsistent Online Listings Can Affect Your Patient's Experience
Industry & Local Relevance
Yelp, Facebook, Google My Business (GMB) are the biggest citation platforms and so, important to be tapped. However, you should also never forget to list your business on high-quality industry-specific sites. In the case of healthcare, major ones are Vitals, RateMDs, HealthGrades, etc. These sites are also of high domain authority—with a larger audience size—also allowing its users to rate and review the healthcare services they bought. According to the BrightLocal report, all these factors make up the top five determinants of a high-quality citation site.
Check the attachment below: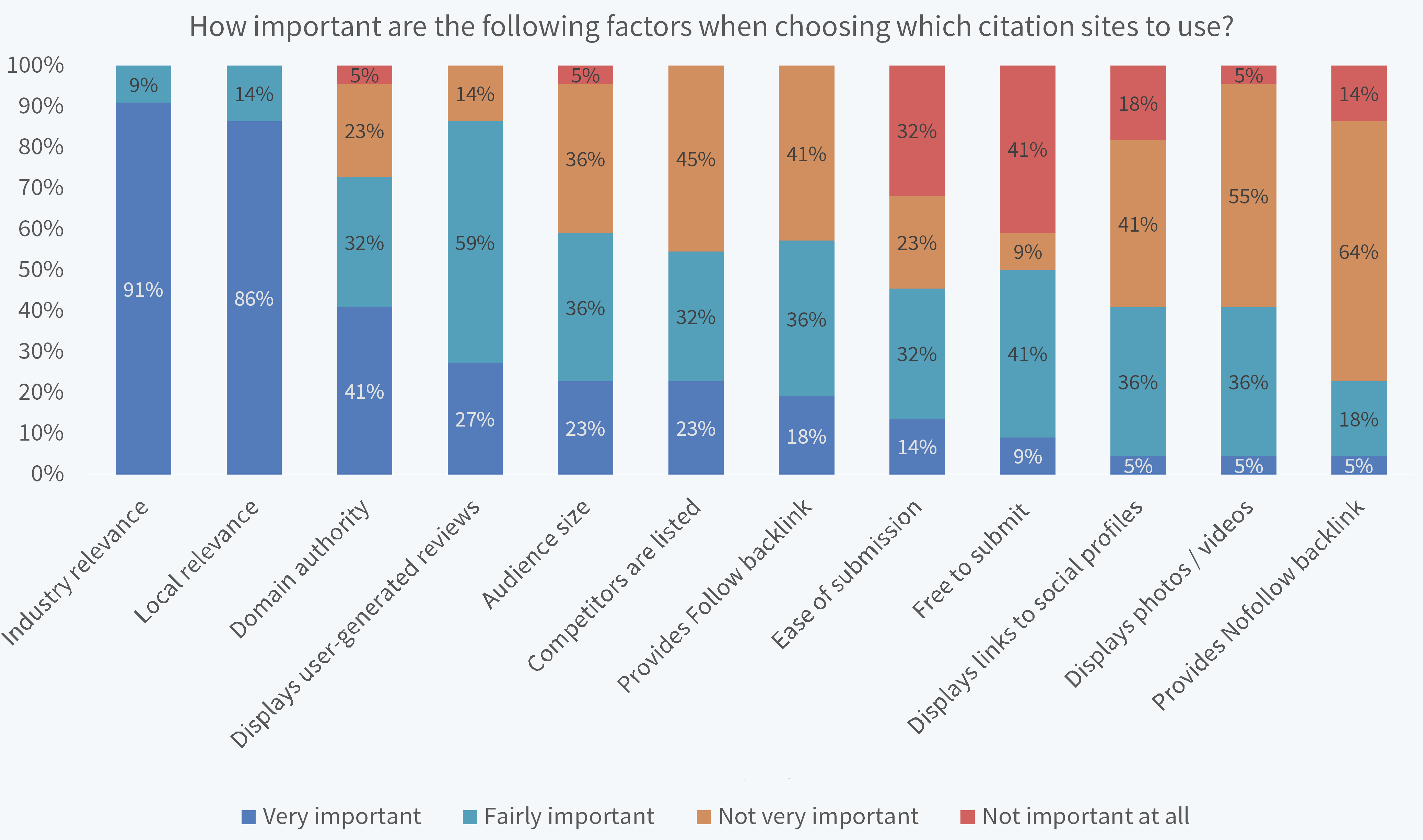 Structured & Unstructured Citations
Structured citations are mentions of your business on a listing and online directory sites like Yelp, Google My Business, HealthGrades, Vitals, RateMDs, etc. Unstructured citations are mentions of your business on blogs, newspaper websites, and other business' websites. Industry niche and local relevance again top as the highly looked for structured citations for getting the highest authority in the eyes of search engines, according to local search experts.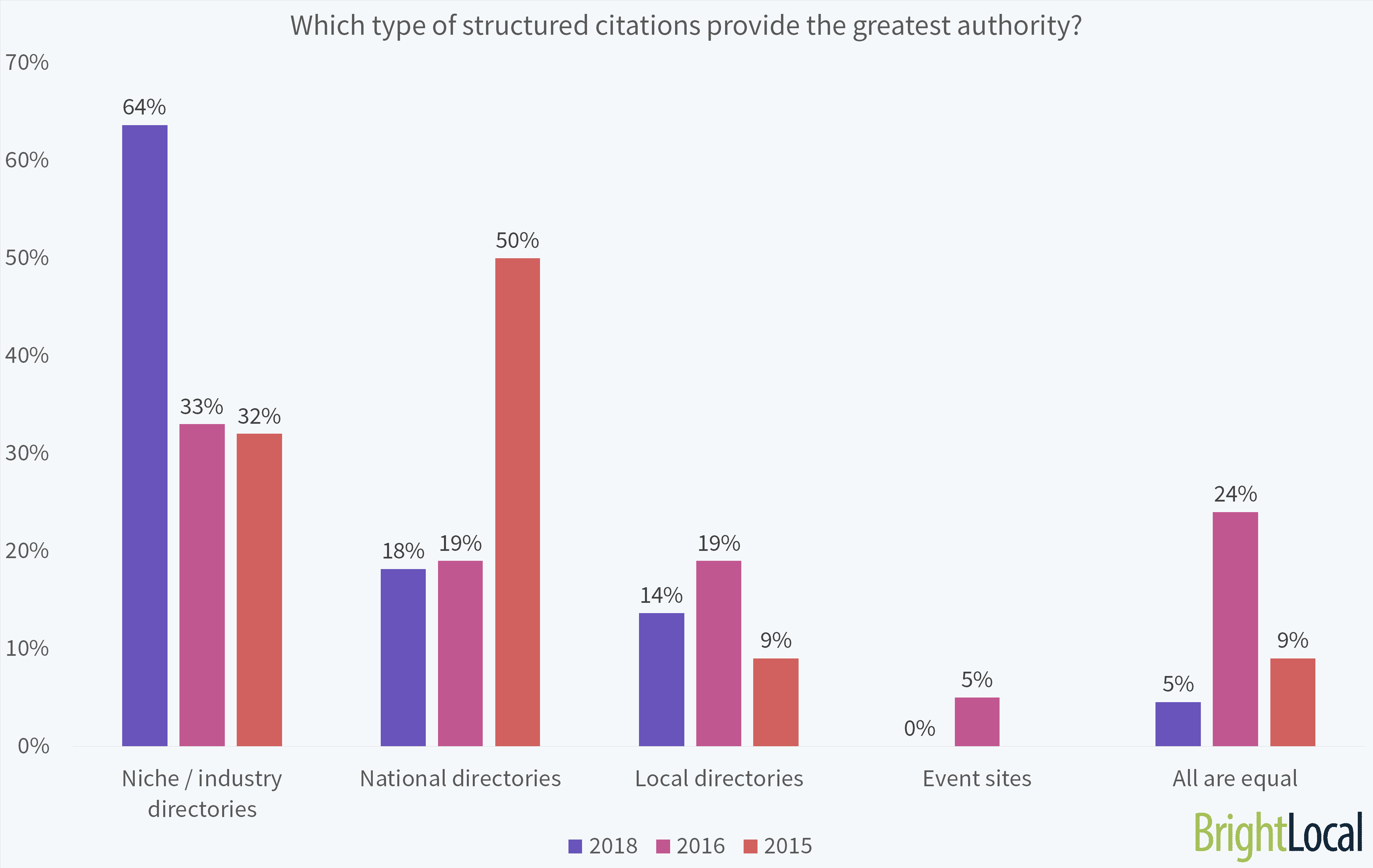 In the case of unstructured citations also, experts favored industry and local relevance as the most important factors for gaining authority.
See below.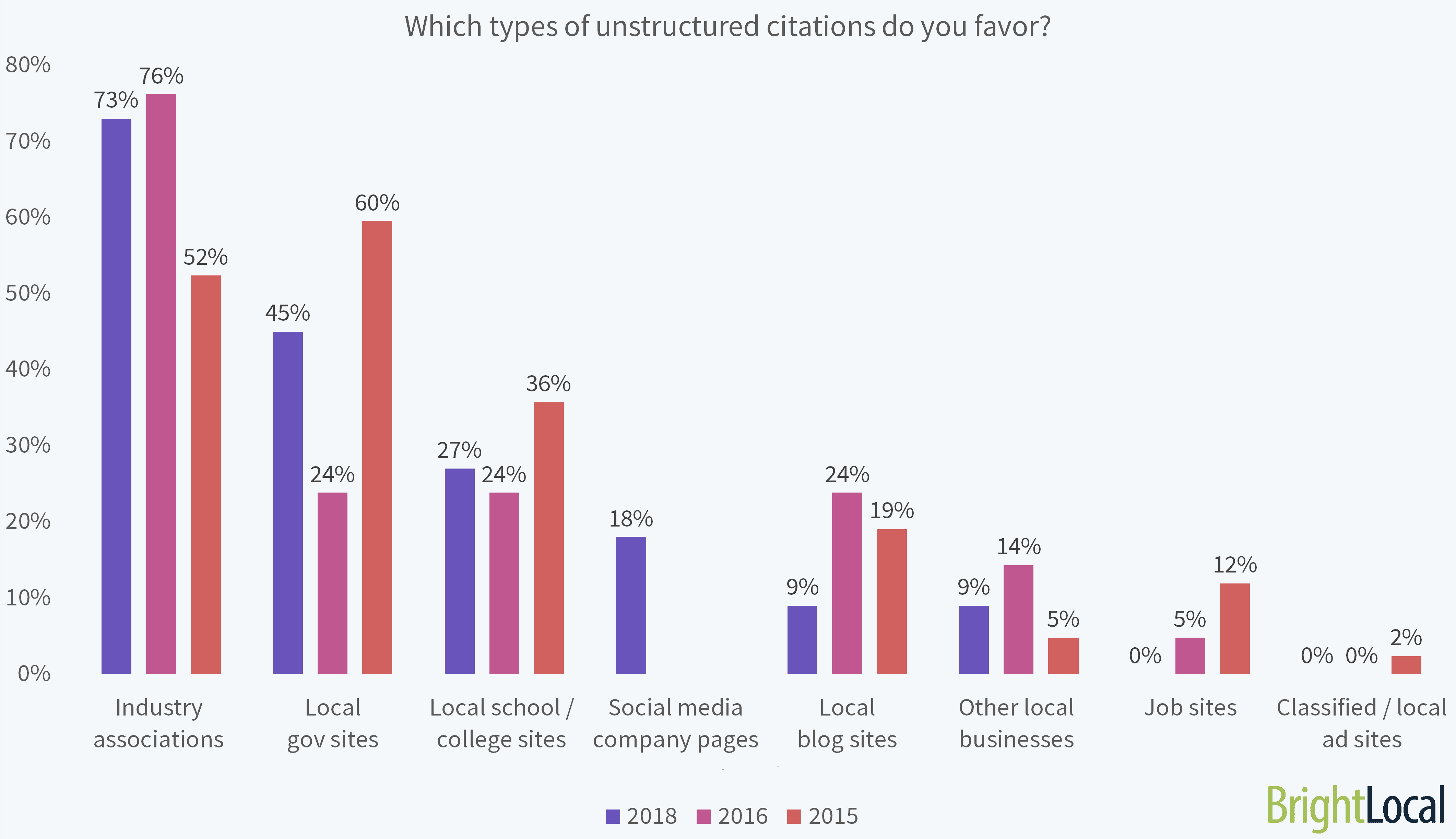 The Approach to Building Citations
Primarily, there are three ways you can build citations:
Pushing data via data aggregators
Distributing data via real-time distribution platforms like "Yext"
Submitting data manually on each site
Of all the three, experts believed that manual submission of data is the best way to maintain the accuracy of data across different sites. Majority of experts also favored real-time data distribution services for their time-efficiency, but for maintaining data consistency and accuracy, their trust remained with the manual approach. See below.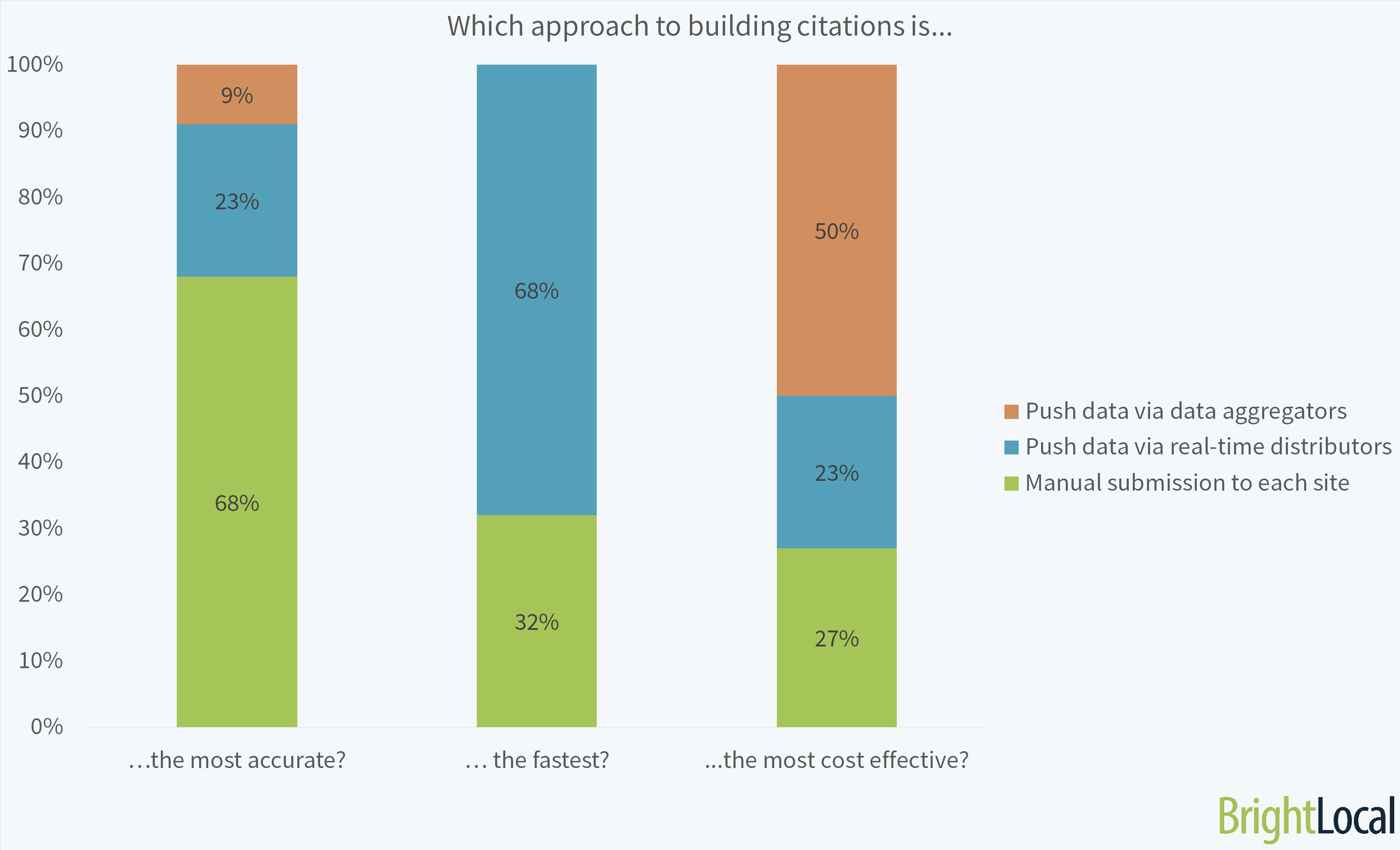 Key Takeaways for Healthcare Practices
Healthcare businesses like you who mostly rely on local patients for their growth should pay heed to the BrightLocal report. They should reassess their listing and citation strategy to be able to gain the most from their local SEO (Search Engine Optimization) activities. Here are the key takeaways:
Understand that citations and links are still an important factor in the local search ranking of your healthcare practice's website
If you're starting with a newly created website, focus first on building citations and listings on general listing sites and directories, such as Google My Business, Bing Places, Yahoo! Local, Apple Maps, Yelp, Facebook, Yellow Pages, BBB, etc.
Next, target important healthcare-specific sites such as HealthGrades, Vitals, RateMDs, WebMD, HealthProfs, ZocDoc, etc.
Obtain unstructured citations or links, and mentions from healthcare-related, locally-focused blogs, newspapers, government websites, and from social media company pages
Keep checking for any irrelevant citations or links and clean them up by contacting the respective sites
Even if you're using a real-time data distribution service like "Yext," keep checking the citation sites for consistency issues (sometimes Google may take time to index the update, creating NAP+W inconsistencies)
You can create as many citations as possible for your practice; however, focus on building the quality ones, right from the beginning
The importance of location is more relevant than ever as patients increasingly search online for local healthcare providers and then follow up those searches with practice visits. Focusing your local SEO toward citation building can create higher chances that those patient searches may get populated by results that contain links to your practice's website, thereby helping you acquire more patients from the internet.
Also Read: Google My Business Listing Optimization For Doctors: A Guide