Top 11 Doctor Review Sites You Should Be Monitoring in 2023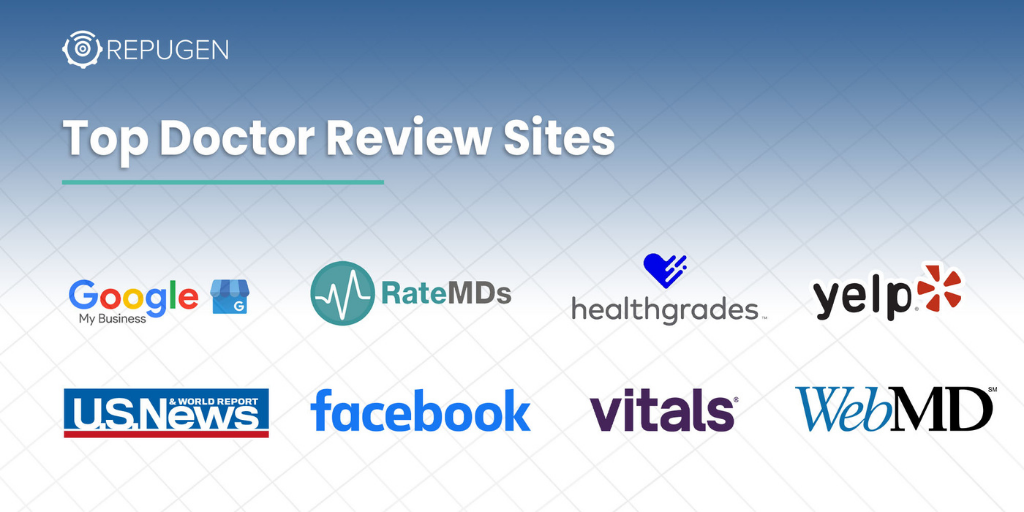 In this digital age, the first place that patients typically learn about you is on doctor review sites. A strong presence across multiple review platforms is a surefire way to improve your online reputation and attract new patients.
According to our patient survey, 81% of patients use online reviews to evaluate doctors before choosing a new provider and 69% use 2 or more platforms during their search. In fact, there are several different online review sites that patients use when researching for a new healthcare provider.
Without enough online reviews, prospective patients may not know if you can help them with their healthcare needs. That is why it is vital to consistently gather reviews and improve your online reputation.
Let's look at the review sites every healthcare provider and practice should be monitoring.
The Top Doctor Review Sites
Below are top 11 doctor review and rating websites that patients use most when selecting a healthcare provider. Healthcare physicians should be listed on these review sites to help improve reputation, build patient trust, and get new patients.
Google is the most used and trusted review website, with 66% of patients relying on it while making a healthcare decision. In order to manage reviews under your listing, you must create a free Google Business profile for you or your practice and claim the listing. This profile can appear on local search results with information about your location, service hours, contact information, and more.
As one of the three most checked doctor rating websites, WebMD is referred to by 39% of patients. The site is primarily known for its health research forum and also includes a directory of physicians. With over 2.4 million visitors a month, WebMD is one of the best physician review sites used by patients. On WebMD, patients can check reviews for doctors and also rate them based on their overall experience, including how well the physician explains conditions and treatments.
Yelp allows patients to rate local hospitals, doctors and healthcare practices while showing the most helpful reviews at the top. Other users can then vote on reviews as "useful," "funny," or "cool." The platform has become quite popular over the years for healthcare as 10% of patients trust Yelp reviews while searching for their new healthcare provider.
With over 19 million visitors per month, being listed on Healthgrades is a must for any healthcare provider. The directory has a searchable database of hospital, dentist, and physician profiles and is checked by 24% of patients while deciding on a healthcare provider.
Healthgrades also posts content about specific medical conditions and issues in a special section called "The Right Care," which can be beneficial for patients researching information about their conditions and care options.
According to our survey, about 26% of patients use Facebook to search for nearby clinics when they have a health problem and are seeking help. Having a business page on Facebook allows you to stay in touch with your patients and connect with new prospects. Patients can also leave reviews and posts about their visits for other patients to see.
RateMDs lets patients search for physicians by name, location, specialty, and gender. The site also has a forum and blog where patients can get their health questions answered, along with a "Health News" section for informative articles all about health and wellness.
Vitals gets slightly over 3.4 million visitors a month and consistently ranks high in the health search category. This healthcare review directory allows patients to search for practices based on name, location, specialty, and even insurance accepted, making it a patient favorite when researching their next provider.
ZocDoc's main goal is to help patients find doctors that accept their insurance. It also has an online and mobile appointment service setting and charges a listing fee. Patients can search for practices based on standard name, location, specialty, and insurance accepted
Consulted by 17% of patients, Wellness.com has a complete directory of healthcare providers serving multiple locations. From cardiologists to podiatrists, patients can easily search for practices based on their specialty and location.
CareDash aims to make hospital and doctor information more transparent, inclusive, and accessible. The site has doctor and hospital ratings and, while fairly new, is steadily gaining more traffic, with 6% of patients checking it out while selecting a provider. It is free to claim your own doctor profile and post your practice's information.
In this directory, patients can search for doctors by name, location, years of experience, specialty, and gender. Physicians can update their profile picture, contact information, insurance acceptance, hospital affiliation, and experience. They also have several tabs on their website for healthcare and wellness resources.
RepuTally is a free tool that allows doctors and practice managers to see a comprehensive analysis of their online reputation across the most relevant doctor review websites. The tool assigns a RepuTally score based on the quality and quantity of your patient reviews and compares your score with hundreds of other providers within your specialty. Check out RepuTally to find out how your online reputation is performing!
Grow Your Practice with a Stellar
Online Reputation!
81% of Patients rely heavily on online reviews to select their Healthcare provider. With RepuGen, you can be the provider they choose.
GET A DEMO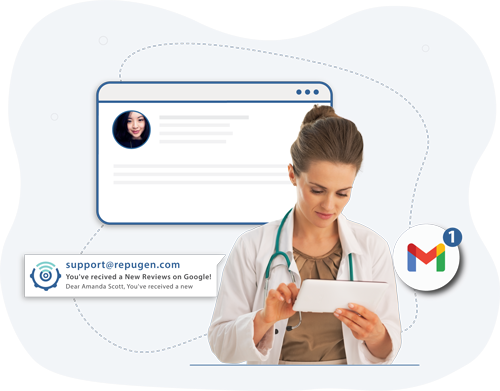 With patients using a mix of all of these sites to make definitive decisions about their health, it is increasingly important to ensure your practice claims their businesses profiles and monitors reviews across all platforms. Positive, managed reviews across these platforms can mean the difference between a patient choosing you over a competitor.