10 Top Doctor Review Sites to List Your Healthcare Practice [And Build Trust]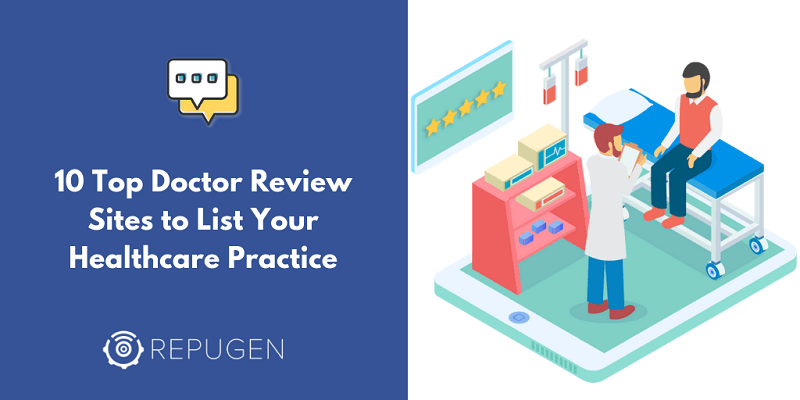 A great way to improve your healthcare practice reputation is to list your practice on doctor review sites. There are many online review sites where you can list yourself or your healthcare practice. The sites get millions of visitors every month, which you can tap to be your patients. According to a recent survey, 84% of patients use online reviews to evaluate doctors. If your practice has no reviews online, prospective patients would think twice before making an appointment.
The Top Doctor Review Sites
Below are 10 top doctor review sites for healthcare providers, listed in no particular order, which can help improve your healthcare practice reputation, gain trust and new patient leads.
With over 19 million visitors per month, you want your practice to be listed on Healthgrades. The directory has a searchable database of hospital, dentist and doctor profiles. The site also posts content about specific medical conditions and issues at a section called "The Right Care".
Vitals gets slightly over 3.4 million visitors a month and ranks 151 in the health category. At the directory, patients can search for practices based on name, location, specialty and insurance accepted.
RateMD allows patients to search for physicians by name, location, specialty and gender. The site also has a forum and blog where patients can get their health questions answered.
This is a health research forum with a doctor's directory. With over 2.4 million visitors a month, WebMD is one of the best physician review sites. At WebMD, patients can rate doctors based on how well they explain conditions and treatments.
Yelp allows users to rate local hospitals and clinics, and provides the most helpful reviews. Having great reviews on the site can lead to a stream of foot traffic to your practice.
ZocDoc has an online and mobile appointment service setting and charges a listing fee. Patients can search for practices based on standard name, location, specialty and insurance accepted.
Google My Business allows you to create free profiles for your practice. The profile can appear on local search results with complete information about your location, service hours, contact information and so on.
Millions of patients use Facebook to search for nearby clinics when they have a health problem. Having a profile on the social network will allow you to stay in touch with your patients and connect with new prospects.
In this directory, patients can search for doctors by name, location, years of experience, specialty and gender. Physicians can update their profiles to upload photos, contact information, insurance accepted, hospital affiliation and experience.
CareDash aims to make hospital and doctor information more transparent, inclusive and accessible. The site has doctor and hospital ratings and while fairly new, is steadily gaining more traffic.
RepuTally is a free tool that allows doctors and practice managers to see a comprehensive analysis of their online reputation across the most relevant doctor review websites (including the above). The tool assigns a RepuTally score based on the quality and quantity of the patient reviews and ratings.
Then continues to compare your score with 100s of other providers/practices within your specialty. Check out RepuTally and scan your medical practice or check your own online reputation here.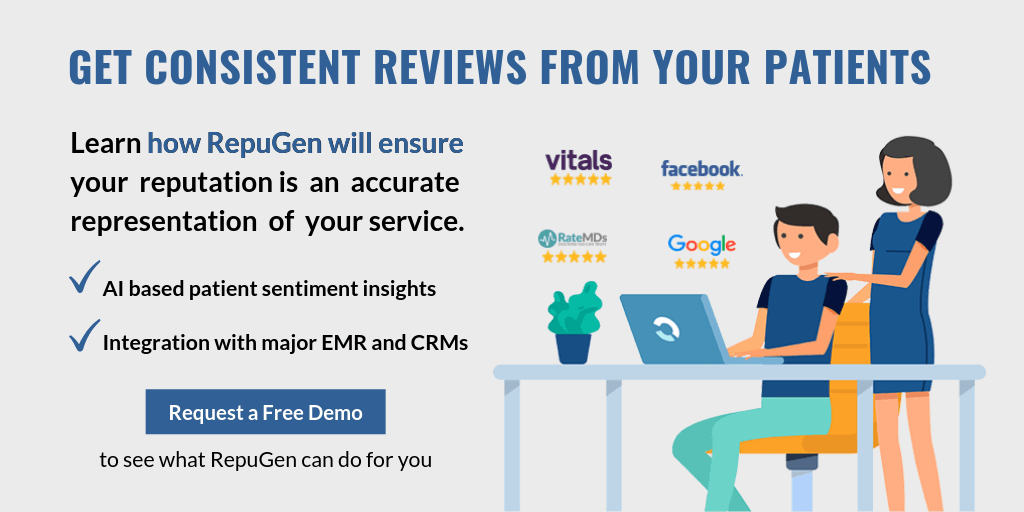 Related Posts