Patients Have a Choice When Choosing a Healthcare Provider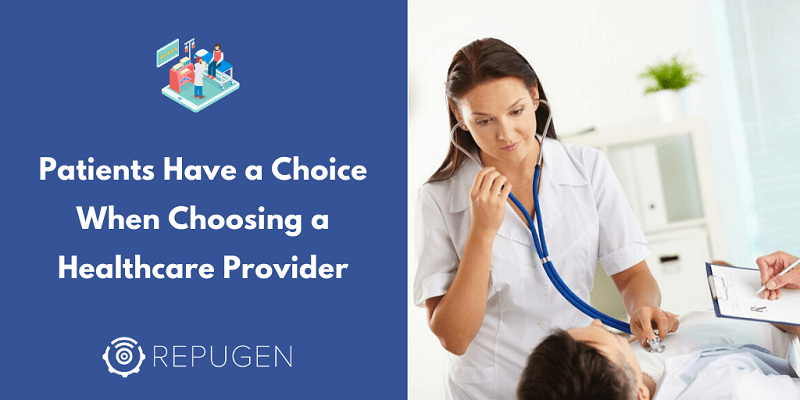 Today there are many healthcare providers to choose from. With easy access to online information and reviews, patients have a lot of options to consider when choosing a hospital or healthcare provider. Healthgrades analyzed over 45 million Medicare claims and found what consumers should explore to help shape their decisions on medical help.
According to Healthgrades, there are 6 essential things patients should consider when choosing a healthcare provider:
Professional Healthcare Quality
Every patient deserves to be in a safe and caring clinical environment. One of the most important factors in this decision should be how well medical professionals communicate with them. Are they able to answer health questions clearly with empathy, or do they answer coldly with complex-sounding scientific terms? Patients should feel comfortable asking about the provider's experience related to their condition. In addition, patients should check if the hospital is highly rated for the treatment.
Frequency of Treatment or Procedure
Another concern every patient should have is how often the doctor provides specific treatments or medical procedures. When a doctor performs a specific procedure more often, the risk of complications is lower. Patients should research a physician's experience and visit one with a higher success rate.
Treatment Options
Prior to agreeing to a treatment or procedure, patients should learn what their options are. Patients should ask their doctor about available options as well as the doctor's recommended option for their condition. In addition to the doctor's explanation and advice, patients should do their own research before making a final decision.
Insurance Concerns
Before choosing a hospital or deciding on a treatment, patients should find out what their personal expenses will be. Additionally, consider any unplanned expenses, such as complications or extended stays. Ask the hospital if they accept your insurance, and contact your insurance provider to fully understand the extent of insurance coverage and expected out-of-pocket cost.
Risk and Complications
Assessing the risks involved with certain treatments, procedures, and hospitals is essential. Patients should ask about the chances of developing a non-treatment related infection at the hospital. If the doctor speaks of procedure complications, patients need to learn the risk level. Keep in mind risk factors are associated with age, gender, and medical condition.
Patient Experience
Patients should check online reviews to find out what other patients say about a particular hospital or doctor. Reviews can help give you an idea of the doctor or hospital's and overall patient satisfaction. Keep in mind that these reviews may not always portray health organizations accurately. Health professionals concerned about too many negative reviews can use online healthcare reputation software to improve their online reputation.
Conclusion
Many patients assume their choices are limited when it comes to medical help, but this view is a misconception. Patients have access to a lot of information. They have the ability to explore their options and read online reviews before selecting a healthcare provider.
If you are looking to gain more online reviews that accurately reflect the high-quality level of care you provide, then let us help. RepuGen has a proactive approach to healthcare reputation management that gives patient-centric providers control of their online reputation, patient care, and so much more.