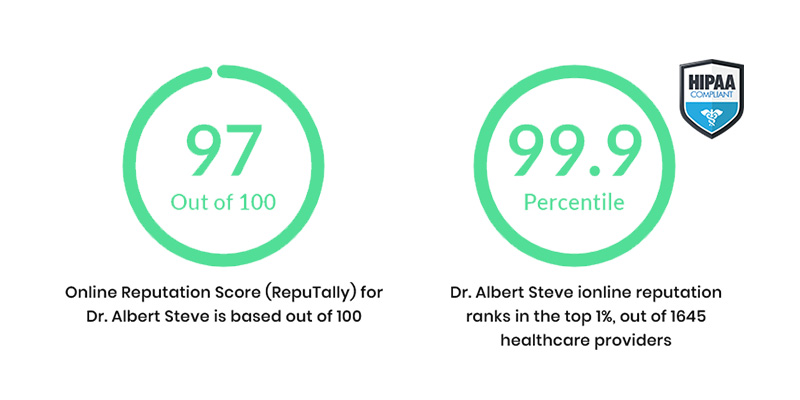 How does RepuTally Reputation Scorecard tool work?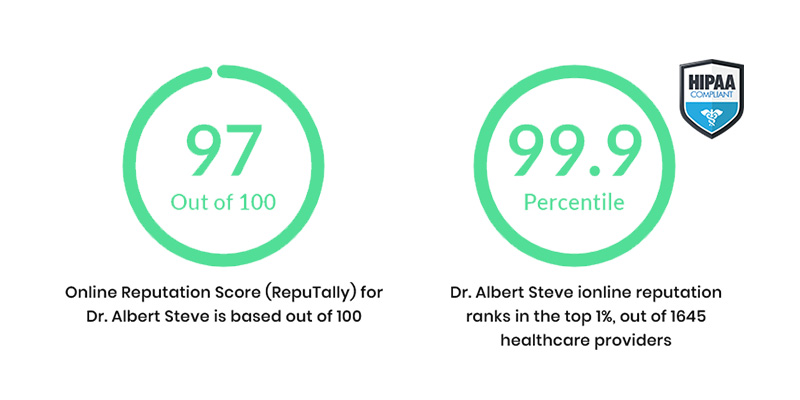 The moment you hit submit after filling the form, RepuTally will find all of the online reviews associated with your business on the most relevant review sites.
RepuTally will measure the quality, quantity, and frequency of the reviews written and, based on that, assign you a score (out of 100).
It will then compare your score with 100s of other providers/practices within your specialty.
Check Your Scorecard